If you have any information about these crimes or any person(s) involved, you are urged to call Crime Stoppers or submit a Web Tip.
JOSE BARAJAS-SANTIBANEZ - HOMICIDE
November 13, 2017
Manatee County Sheriff
Case Number:2017-032367
November 13th, 2017 at approximately
Victim:Jose Barajas-Santibanez
Location: was last seen at his residence, 1616 23rd St. E. in Bradenton.
Synopsis: His vehicle was found abandoned at 1962 21st Street East in Palmetto, Fl later the next day. His vehicle was a Maroon Ford Explorer Sport Trac. He was entered as a missing person. On November 20th, 2017 his body was found at a farm on Verna Bethany road.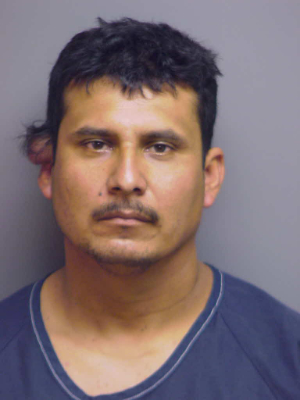 ---
PATRICK MULLINS – DEATH INVESTIGATION
January 27, 2013
Manatee County Sheriff
Case number : 2013-002852
January 27, 2013
Victim: Patrick Mullins
Location: Last seen on leaving his residence at 5611 43rd Ave E, Bradenton on his boat into the Manatee River. A boat matching the description of Patrick Mullins' boat was seen entering Terra Ceia Bay into Tampa Bay.
Synopsis: On January 27th, 2013 at 1300 hours a missing persons report was initiated for Patrick Mullins, 52 year old white male, by his wife after he failed to return from taking his boat out. Witnesses stated that Mr. Mullins was alone. At 6:10 pm on the 27th a witness reported seeing a boat matching the description of Mr. Mullin's boat traveling from Terra Ceia Bay into Tampa Bay with a single occupant on board. On January 28th, 2013 the US Coast Guard, the Florida Wildlife Commission and Manatee County Sheriff's marine unit began an extensive search and rescue operation to locate Mr. Mullins. The boat was recovered on January 28th unoccupied. On February 5th, 2013 a fisherman found the body of Mr. Mullins in about three feet of water off Emerson Point. The manner of death has not been determined although the cause of death was from a gunshot to the head.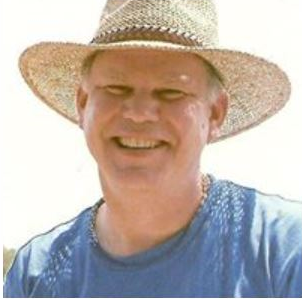 ---
CHRIS STOKES - HOMICIDE
January 06, 2012
Manatee County Sheriff
MSO Case# 2012-000690
On 1/6/2012 deputies responded to an abandoned house where there were several calls of shots fired. Deputies then discovered the victim inside the residence with several gunshot wounds. He later died at the hospital. Three black males were observed in the neighborhood walking toward the abandoned house, after getting out of a silver or grey car. Shots were then heard and two of the black males were observed walking away from the abandoned house where they were picked up by a grey vehicle down the road. The following day, the victims vehicle was located at a local grocery store, Acapulco Tropical, 3505 1st St E., Bradenton. It is believed that Stokes was using and/or selling drugs.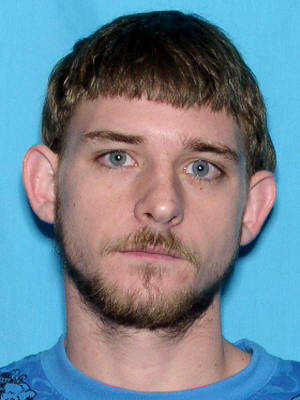 ---
DEBRA WITTMEYER - HOMICIDE
June 15, 1991
Manatee County Sheriff
Case Number:91-1776
Saturday, June 15th 1991
Victim:Debra Wittmeyer
Location:Pennsylvania Court, North of Tallevast Road Sarasota, Florida
Suspect: Yes
Synopsis: Wittmeyer was found lying on her stomach with her head partially shoved into a drainage ditch. Cause of death was determined to be multiple stab wounds. The victim was a suspected abuser of alcohol and cocaine. Wittmeyer was last seen alive by her estranged husband.
---
CHRIS LOISELLE - HOMICIDE
March 15, 1990
Manatee County Sheriff
Case Number:90-06753
Thursday, March 15th 1990
Victim:Chris Loiselle
Location:US 301 @ Moccasin Wallow Road Parrish, Florida
Suspects: None
Synopsis: Loiselle was found in a ditch at the above location. Loiselle had been shot multiple times in the chest. Loiselle was a witness in a Federal case and was being used as a witness by FDLE.
---
CHRISTINE TRESPASSO - HOMICIDE
July 01, 1988
Manatee County Sheriff
Case Number:88-15591
Friday, July 1st 1988
Victim:Christine Trespasso
Location: East of Ponce De Leon Street on Nicholson Avenue Sarasota, Florida
Suspects: Yes
Synopsis: Trespasso was found in a wooded area at the above listed location. The cause of death was listed as suffocation and manual strangulation. Trespasso also had a large amount of cocaine in her blood.
---
AUGUSTINE MUNOZ - HOMICIDE
February 26, 1988
Manatee County Sheriff
Case Number:88-04468
Friday, February 26th 1988
Victim: Augustine Munoz
Location:Oakwood Apartments 900 21st Street East Palmetto, Florida
Suspects: Unknown
Synopsis: Munoz was talking to his parents in Mexico on the pay telephone at Oakwood. A fight ensued between several unknown black males versus several unknown Mexican males. Munoz was shot in the head, which is believed to have come from a passing vehicle. No suspects are known at this time.
---
JACQUES THEMITIUS - HOMICIDE
December 14, 1987
Manatee County Sheriff
Case Number:87-28493
Monday, December 14th 1987
Victim: Jacques Themitius
Location: Themitius' residence 1001 35th Avenue Drive East Bradenton, Florida Suspects: None
Synopsis: Victim was a suspected to be involved in drugs. Subjects entered the residence and shot him in the face. No suspects were developed in this case.
---
BOBBIE JO FITTS - HOMICIDE
November 22, 1987
Manatee County Sheriff
Case Number: 87-26570
Sunday, November 22nd 1987
Victim: Bobbie Jo Fitts
Location:700 block of 57th Avenue West Bradenton, Florida
Suspects:
Synopsis: Victim was found in the wooded area near Fountain Lake Apartments. Cause of death was Asphyxia due to Strangulation. Victim was last seen by her boyfriend, the evening before she was found. There were numerous suspects. Street information was received that Fitts had "ripped off' another person of drugs and money. No evidence was available at this time to link a suspect to the crime.
---
TODD MCAFEE - HOMICIDE
August 18, 1987
Manatee County Sheriff
Case Number: 87-19294
Tuesday, August 18th 1987
Victim: Todd McAfee
Location:McAfee's Residence State Road 70 Myakka City, Florida
Suspects: Yes
Synopsis: Victim returned home from the store and confronted unknown persons in his trailer. Victim was shot at least twice and dumped in a ditch behind his residence. The victim's guns were stolen and one gun was recovered in Desoto County. A female suspect was charged by the State Attorney's Office for dealing in stolen property. The female suspect was in possession of one of the victim's guns. The female suspect and her husband were interviewed about the homicide but nothing could be found to link the two to this case.
---
| | | |
| --- | --- | --- |
| Page 1 of 2 | 17 Records | Prev | Next |